RESPONDING IN TIME OF CRISIS
ADRA has a National Emergency Management Plan (NEMP) which allows him to intervene quickly as soon as a disaster occurs.
Partners: ADRA International, ADRA Africa, Adventist Church (Indian Ocean Union Conference), Adventist Youth volunteers, BNGRC (National Bureau of Disaster Management).
ADRA intervened in Amboromalandy, a village in the west of the country, distributing commodities and hygiene kits to 350 affected families.
In January 2020, heavy rains led to flooding in north-western, western and central Madagascar. 120,000 people were affected and 28,700 displaced because of the floods.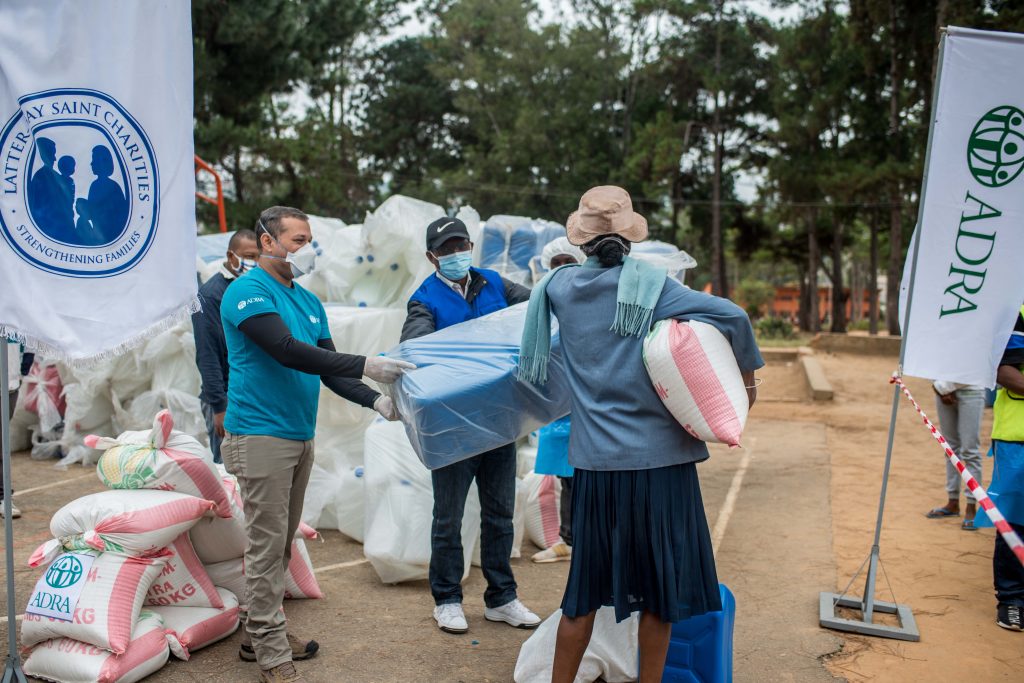 COVID-19 response – Food aid and WASH kits distribution
In March 2020, ADRA Madagascar responded to the COVID-19 crisis, and provided food aid and hygiene kits to 470 families (identified as most vulnerable) who lost their income due to lockdown measures. The response was funded by Latter-Day Saint Charities (LDS), and volunteers of the Adventist Youth assisted with the distribution process.
COVID-19 response – 'Take-home rations' emergency distribution
In early July 2020, as schools in the capital city of Madagascar had been closed for months because of lockdown, ADRA partnered with the Ministry of Education to distribute take home rations to families of students who normally benefit from school canteens. 12 MT of fortified rice from Rise Against Hunger were distributed to families of 7,974 students.