RESPONDING IN TIME OF CRISIS
In times of natural disasters, ADRA activates its National Emergency Management Plan (NEMP) and implements an initial response within a few days after the disaster strikes. NEMP responses are supported by ADRA Network, the Seventh-Day Adventist Church through the Indian Ocean Union Conference and Adventist Youth volunteers and BNGRC (National Bureau of Disaster Management).
ADRA also carries out emergency projects through collaboration with other donors such USAID Bureau for Humanitarian Assistance (BHA), World Food Program, and UNICEF.
AINA Emergency Relief Project
AINA project, funded by BHA since 2021, provides life-saving food assistance, agriculture support, and WASH interventions in Ampanihy District, in the Grand Sud region of Madagascar to reduce the food insecurity and address the dire water and hygiene conditions of 8,900 vulnerable households.
AINA project has three objectives:
1- To improve access to food supplies through providing commodity vouchers and assistance reducing food insecurity of vulnerable and insecure households.
2- To improve household resilience to climate shock by promoting the use of climate smart agriculture practices to support household food needs.
3- To improve access to safe water sources and supply, NFI kits and hygiene practices at the household level, thus improving the overall health conditions of affected population.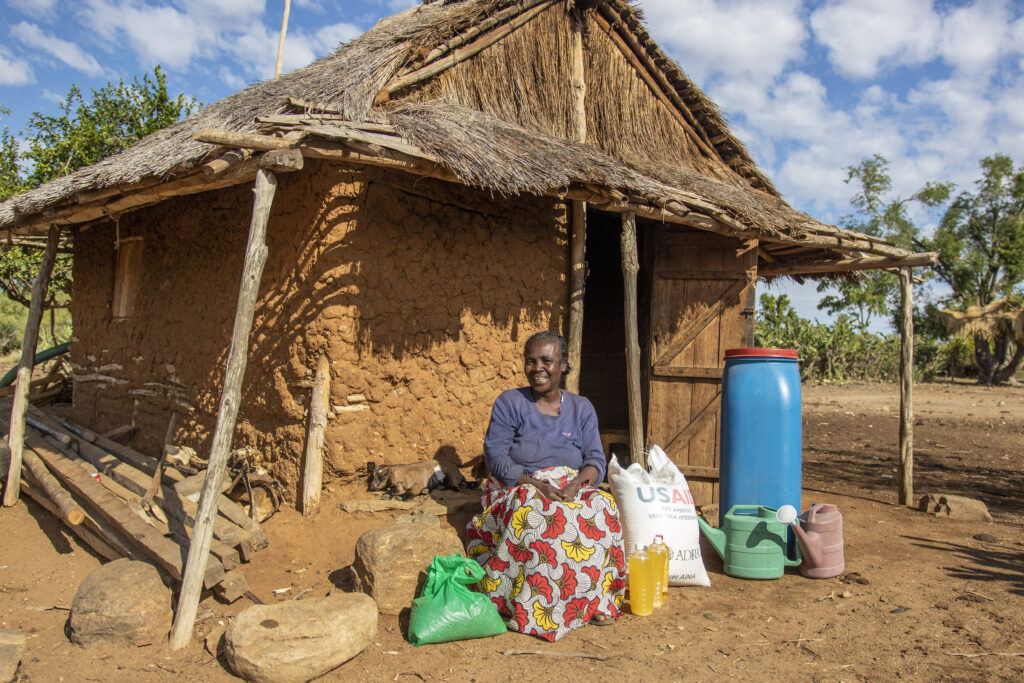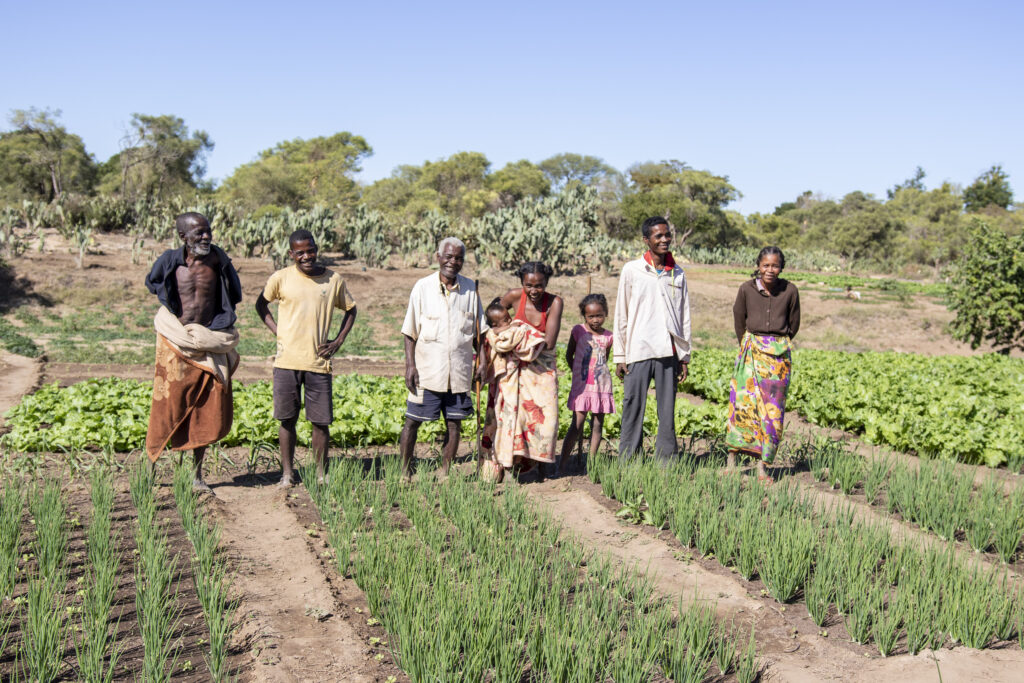 ARISE or Agriculture Response in Southeast Madagascar project is an agricultural recovery project funded by USAID Bureau for Humanitarian Assistance. It aims to support essential agricultural activities by providing crop and vegetable seeds, planting materials and technical support to households affected by the cyclones in 2022 and 2023.
The project targeted 19,600 households in the Atsimo Atsinanana, Vatovavy, and Fitovinany regions in 2022, and 12,750 households in the same regions in 2023. 
Funded by the World Food Program, this emergency project has provided food and cash assistance to populations affected by successive cyclones in southeast Madagascar since 2022. Its objectives are to save lives, to protect livelihoods, to reduce food insecurity, and to support the recovery of targeted populations.
Activities carried out by the project include:
– Distribution of emergency food assistance.
– Cash transfers: unconditional cash, cash for shelter, cash for work.
– Support in the rehabilitation of houses damaged by cyclones and floods.
– Rehabilitation of rural roads and irrigation canals.
274,000 people from 30,000 households have benefited from the project since 2022.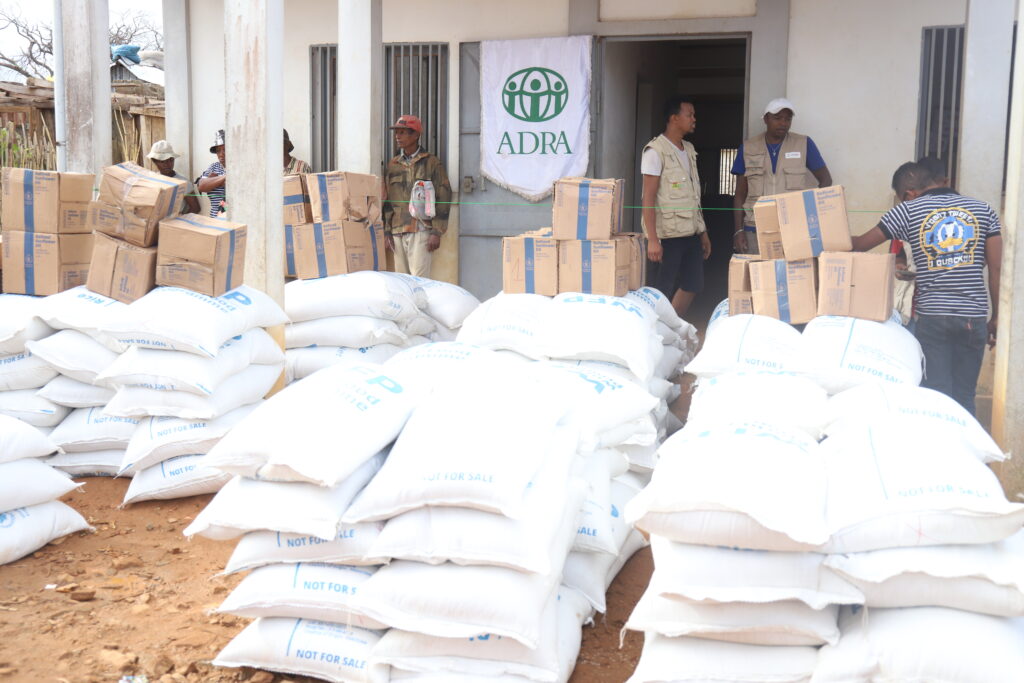 With the support of UNICEF, ADRA Madagascar implemented a WASH emergency project in Androy, Anosy and Atsimo Andrefana regions in southern Madagascar, from July 2022 to May 2023, to improve access to water and sanitation and adoption of good hygiene practices.
To achieve its objective, the project conducted:
– Water trucking for 77,430 people.
– Distribution of WASH kits and awareness raising on hygiene practices such as handwashing for 66,772 people.
– Rehabilitation or construction of sanitation infrastructure including latrines, sanitary blocks, and waste management systems in three health centers.
ASFAC or Agricultural support for five communities in Ampanihy Ouest is an emergency project aiming to support agriculture support in drought-affected communities of Ampanihy, in southern Madagascar. It provides agricultural inputs and technical assistance to 400 households. 
ASFAC project has two specific objectives:
1) 400 households trained on climate smart agriculture and post-harvest storage 
2) 400 households provided with climate resistant vegetable and crop seeds and agricultural tools
The project is funded by ADRA Netherlands from September 1, 2022 to September 30, 2023.