ADRA has a skilled team and adequate equipment to carry out all drilling works, installation of manual, solar or electric extraction devices.
In February 2016, ADRA received a mobile dental clinic from International Caring Hands, a non-profit organization based in the States. The objective of this project is to provide free dental services to those who are unable to obtain dental treatment. ADRA holds about five dental campaigns in remote villages of Madagascar every year.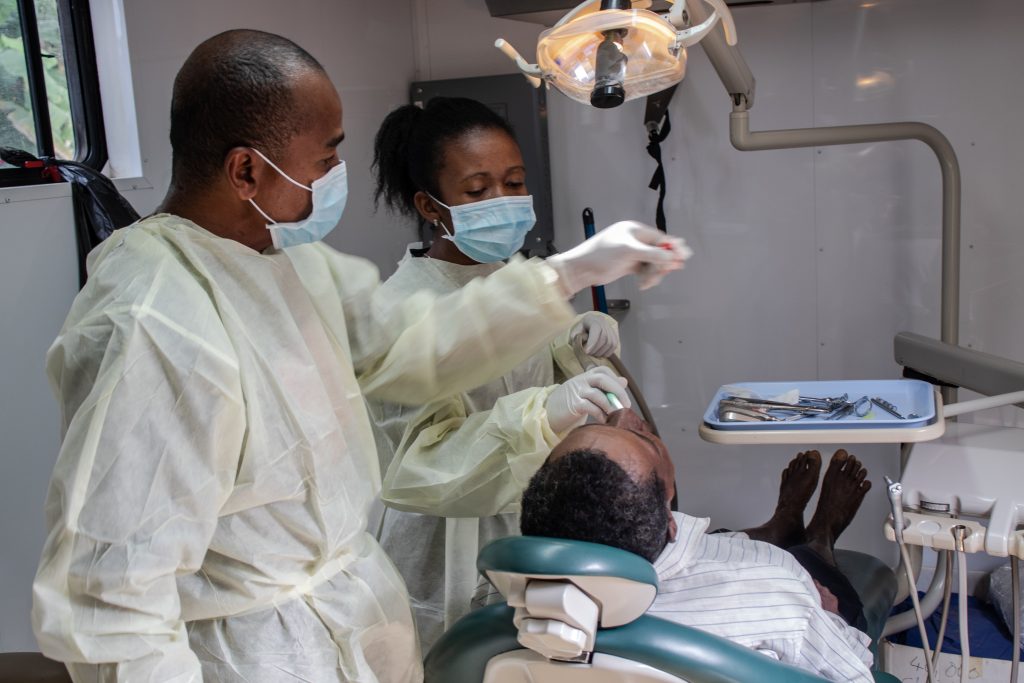 Wash Audio Visual Education
WAVE or WASH Audio-Visual Education is a WASH awareness project funded by CFLI or Canadian Fund for Local Initiative.
Launched during the COVID-19 crisis, the project promotes WASH behaviors to avoid contamination and prevent future disease outbreaks through a campaign of mass media messaging. The project runs from September 2020 to March 2021.