Mangrove Herbebossing Madagaskar
Funded by ADRA Netherlands
Duration: 12 months (February 2023 – February 2024)
This reforestation project based in Toliara District intends to restore, conserve, and mitigate harmful practices threatening the mangrove forests and its biodiversity in the South-Western Region of Madagascar.
The project targets three communities of St. Augustin rural commune, including St Augustin, Sarodrano and Ankilibe.  In addition, the project aims to raise awareness among the local community on benefits of conservation and restoration of mangrove forests that have been lost, degraded, or damaged to help mitigate climate change, protect coastlines, and provide livelihoods.
A total of 150,000 mangrove seedlings will be produced and planted on a total surface area of 30 hectares.
6,897 beneficiaries including 3,769 women and 3,128 men are targeted by the project.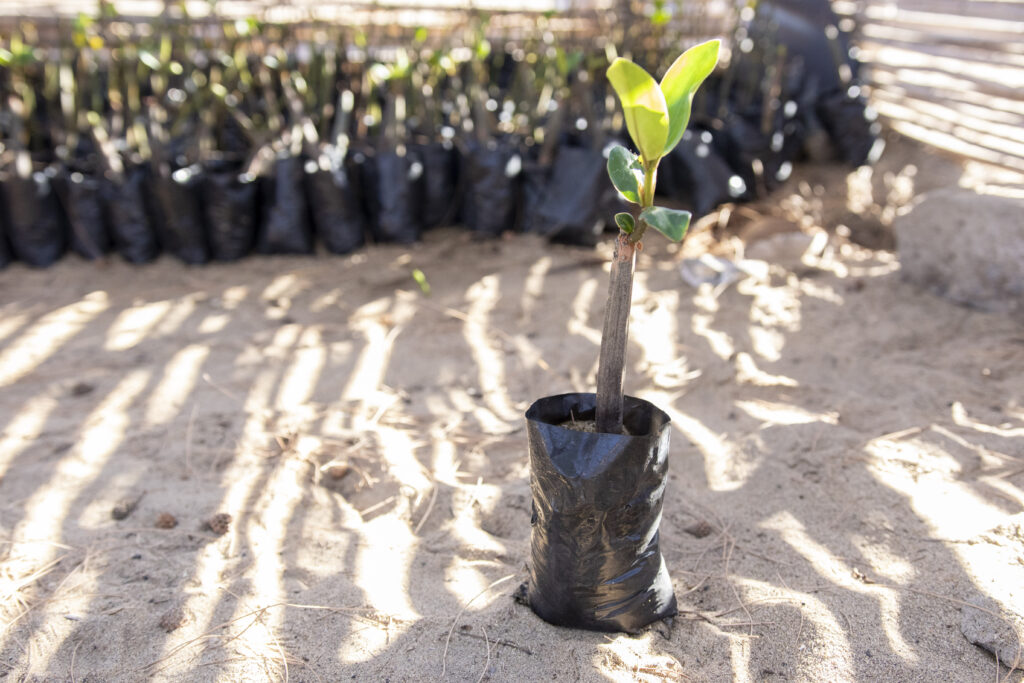 Carbon Neutral Strategy Pilot
Funded by ADRA International
Duration: 2019 – 2022
CNSP is one of ADRA's initiatives to protect the environment. It promotes rehabilitation and conservation of mangrove ecosystems through mangrove reforestation and community awareness programs.
Beneficiaries of the project are local people regrouped in a local association called Tamia who has 750 members inside 9 villages in the rural commune of Saint Augustin (Atsimo Andrefana Region).
Recovery of Waste in Developing Countries
Funded by ADRA International
Duration: 2018 – 2020
This is a research and development project targeting primarily waste management and use of efficient cooking stove and renewable energy, implemented in the Adventist Zurcher University.
It consists in developing an efficient biodigester using organic waste and organic waste for human body intended for the university's cafeteria.